I've re-fallen in love with Pinterest. Mostly I love it for the food – it's easy to find recipes and keep them organized, and food bloggers take such great pictures, it's relatively easy to tell if it's something that will look good or not. This morning, I sat and pulled a few recipes that I plan to make this week – they all look good to me!
1 – Drip Beef (The Pioneer Woman) – We recently bought a lot of meat. A lot. We actually bought part of a cow from a farm in Pennsylvania. So we have all different cuts of beef, many of which I've never heard of and therefore have no idea how to cook or prepare them. This morning I took out a chuck roast to defrost and turned to Pinterest to figure out how exactly to cook it, and found this great recipe from The Pioneer Woman (I've tried her recipes before and they are GREAT). I'm actually thinking of making this on Sunday but not eating it for dinner until Monday, just to make at least one night's dinner a little easier.

2 – Slow Cooker Salsa Chicken with Lime and Melted Mozzarella (Kalyn's Kitchen) – I am always looking for good slow cooker recipes because most often, you can at least prep them ahead of time and cook on the day you want to eat it, and they are very low maintenance – put it in the pot and leave it there for hours, then eat. However, many recipes that I've found for slow cookers use very inexpensive ingredients that may not be exactly healthy. Kalyn's Kitchen focuses on healthy eating, so we'll give this one a try.

3 – Pumpkin Pasta (My Whole Food Life) – I know it's winter, but I have a few cans of Organic Pumpkin left over in my cabinet that I need to use. This looked interesting and relatively easy to make, but I'm not quite sure how it will go over with my kids. We'll see how it goes, I may need to have a backup for this night.
4 – 30 Minute Corn & Black Bean Chili (Living Well, Spending Less) – We love to have chili in the winter. This recipe is a new twist on an old favorite, let's see if I can get some beans into my kids. And any recipe that starts with "30 minutes" during the week works for me.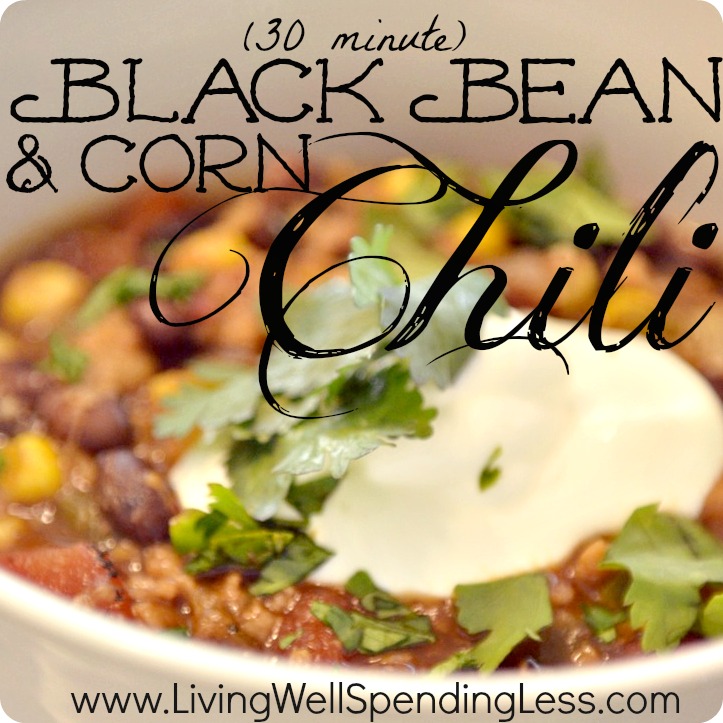 I've done some planning this week and I am hoping that I'll actually follow through and make them all. Would definitely beat throwing together a quick sandwich or scrambled eggs for dinner!
I am pinning away, so if you do too, you should follow me on Pinterest.